---

by Elize Villalobos

---

As the new year begins, it is a hard necessity that we reflect upon the tumultuous political events that have taken place in the U.S. and across the globe that have shaken people's collective sense of security. However, for today, rather than analyze circumstances that you already know are dire, it seems prudent to share a story which might revitalize your hopes for this new year, a story in which organized resistance thwarts oppression in the end. The heroines thereof were three sisters: Patria, Minerva, and Maria Teresa Mirabal. It should be noted that their home country, the Dominican Republic, belongs to the Global South, a popular term in transnational and postcolonial studies used to refer to "developing" nation-states that share a history of colonialism or imperialism; the term also describes the "deterritorialized geography of capitalism's externalities and means to account for subjugated peoples within the borders of wealthier countries," and "the resistant imaginary of a transnational political subject that results from a shared experience of subjugation under contemporary global capitalism."[1] Considering these expansive, broad meanings of a Global South, it is only right that these iconic sisters be included as we pay tribute to great southern women of the past and present. The Mirabals were revolutionary activists who stood against the regime of dictator Rafael Trujillo around the mid-1900s and became national martyrs in the process.[2] They had another sister, Dede, who was not involved with their cause due to her personal values and her controlling husband's opposition.[3] However, even without her aid, her three siblings would manage to change Dominican history and leave an indelible mark on the culture and politics of all of Latin America.

​Notably, the Mirabal sisters were all born quite close to Trujillo's rise to power in 1930; Patria, Minerva, and Maria Teresa were born in 1924, 1927, and 1936, respectively.[4] They were raised in an affluent yet conservative, insular area of the Republic, but their upbringing and environment would stifle neither their strength nor their intelligence. Contrary to social norms of the time, the three would be well-educated thanks to their mother who, despite, or because of, her own illiteracy, argued on their behalf for their right to an education. She convinced her strict husband that if Patria were educated on her path to become a nun, her sisters should be afforded the same opportunity.[5]
Powered by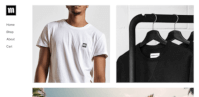 Create your own unique website with customizable templates.